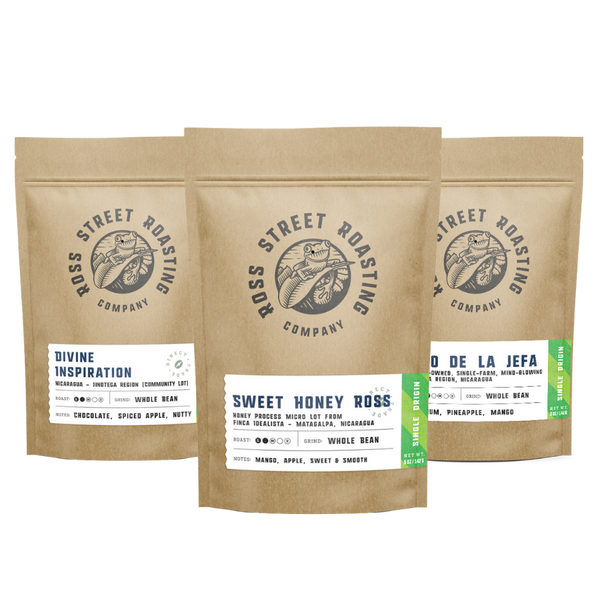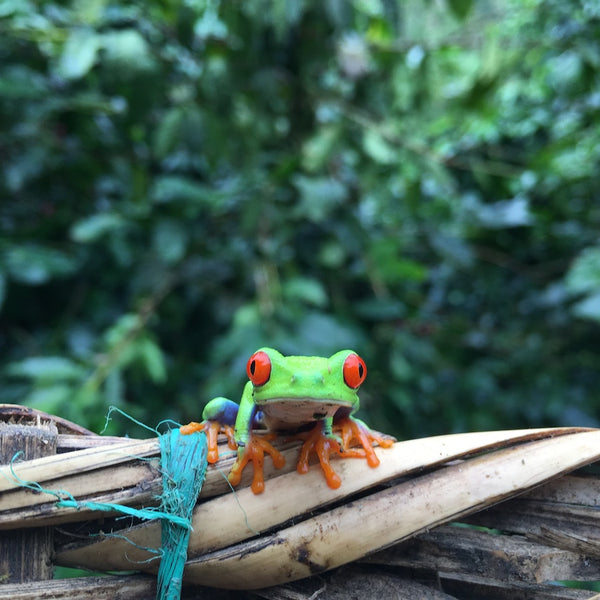 Gold Mountain Sample Flight - 3 Direct Relationship Nicaraguan Coffees
Bundle & Save 10% 
Sample 3 of our high cupping score direct relationship Nicaraguan coffees from Gold Mountain Coffee Growers. This is our longest-term coffee sourcing partner, and we're proud to have built such a strong relationship with them that's included multiple trips to their farms and processing facilities. 
Included in the 2022-'23 flight
Sweet Honey Ross - Back after a year off, this smooth & sweet drinker is always a hit. Named after our frog mascot, Ross! 
Vino de la Jefa - ("Wine of the Lady Boss"), our high-end offering for the year. Produced by an all-woman-owned & managed coffee farm.
Divine Inspiration - Our annual staple offering from Gold Mountain. Super solid, tasty community lot from producers in the Jinotega region.