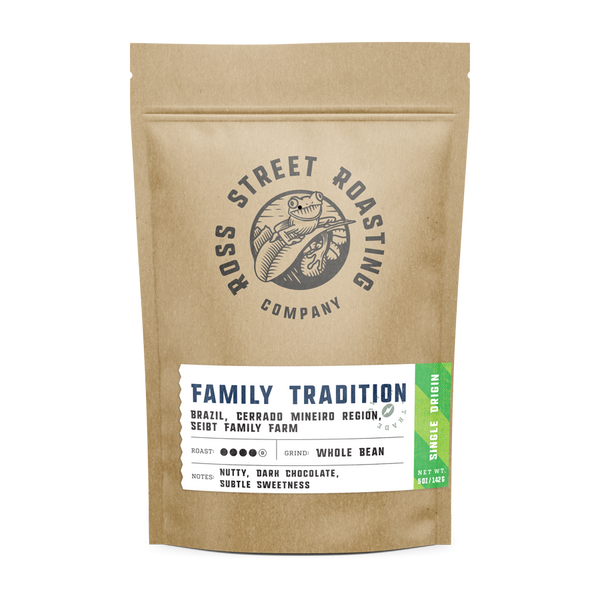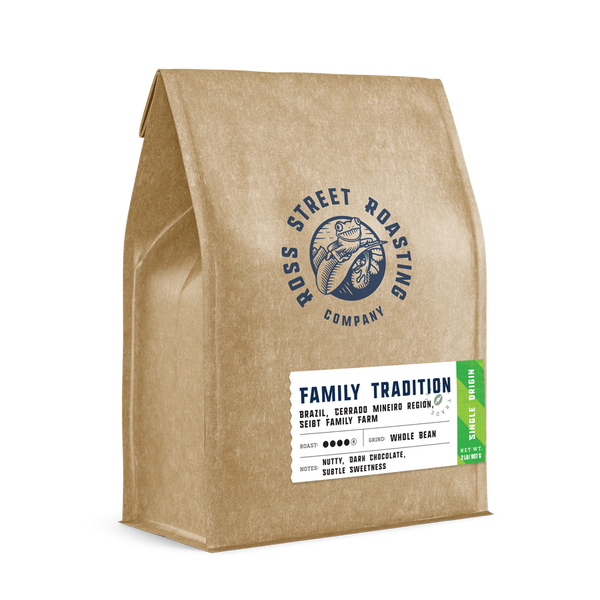 Family Tradition - Brazilian Coffee, Seibt Family Farm, Cerrado Mineiro Region
About Seibt Family Farm's Coffee

Roast level: Medium-Dark
Origin: Seibt Family Farm, Cerrado Mineiro Region, Brazil
Elevation: 900 masl / 3000 ft
Sourcing partner: Ga

ú

cha Specialty Coffee, West Des Moines, Iowa
Caroline Seibt grew up a second-generation farmer in Minas Gerais, southeastern Brazil. In addition to corn, soybeans, dairy, and beef, Caroline's father Rogério started growing coffee.
Matthew Kruse grew up an Iowa farm boy whose father got into international ag commodities trading during the US farm crisis in the 1980s, which got his family involved in business in Brazil.
Years later, Caroline's & Matthew's paths crossed and they started a life together, eventually splitting time between their respective homes and family business interests in Brazil & Iowa.
Caroline had a dream to bring her family's coffee directly to the United States market, and Gaúcha Specialty Coffee was born. Since they live part-time in Iowa and Iowa is a small place, it wasn't long before Matthew reached out to our founder Brian and the RSR-Gaúcha partnership began to take shape, resulting in this single origin, direct relationship offering.
RSR is located in a rural, agricultural area, working in the global agricultural trade of specialty coffee, so we're proud to offer this direct relationship coffee that's the result of combined family farming traditions that span a hemisphere.
In addition to this single origin offering, this coffee appears in multiple blends in our product lineup!