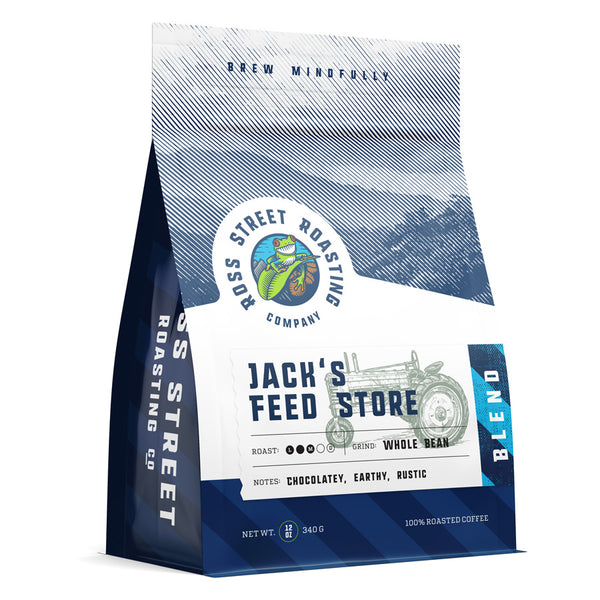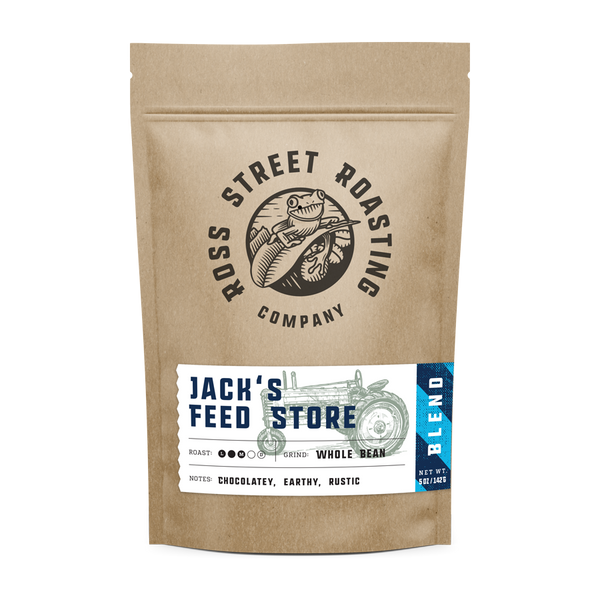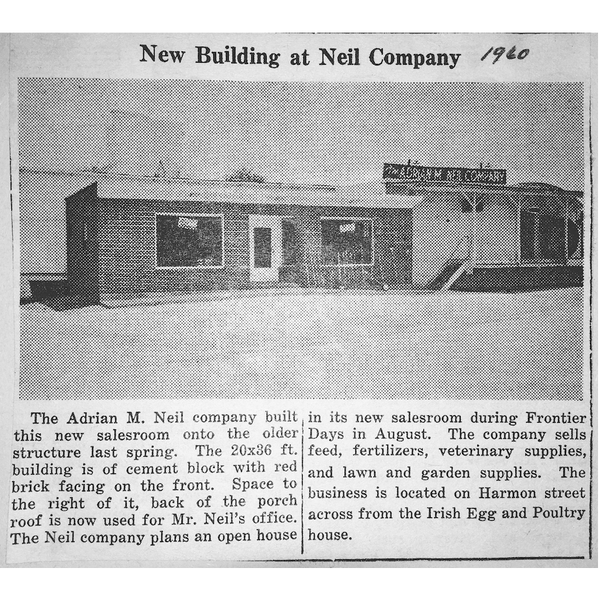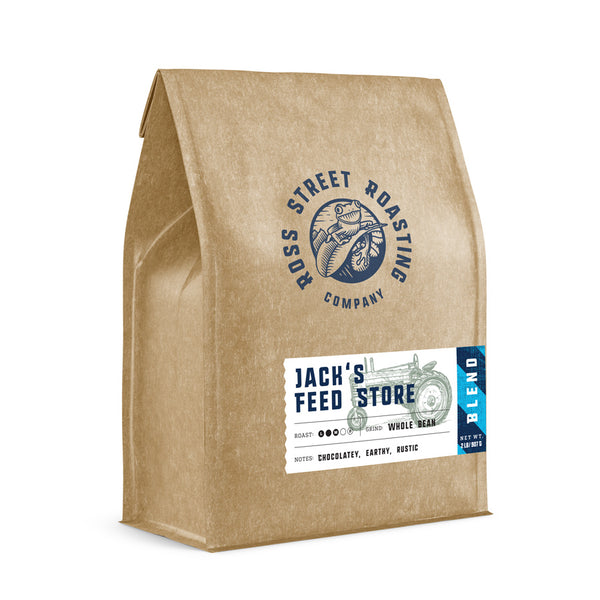 Jack's Feed Store - Medium Roast Coffee Blend
If the words "fruity" or "smoky" make you nervous when reading coffee tasting notes, and you just want "a real cup of coffee" with good, solid flavor - Jack's Feed Store is for you. Or maybe you're taking coffee to a family gathering and need to satisfy the greatest number of coffee drinkers' tastes. Jack's is your crowd-pleaser coffee, no question.
Jack's Feed Store is named after the farm animal feed, grain milling, and farm supply store that used to operate out of our roast production facility in small town Tama, Iowa. A throwback name that honors the past and perfectly matches the rugged, workmanlike nature of the coffee in your hand. Make Jack's a part of your morning ritual.
Jack's Feed Store at a glance
Benefits: Easy drinking, crowd pleaser, robust flavors, 100% Relationship Coffee sourcing (see below)
Flavor notes: Chocolate and subtle fruit notes and an earthy, rustic quality, complex, medium body
100% Relationshiop Coffee components

Papua New Guinea coffee from the Sigri Estate in the Waghi Valley region, farm of our Relationship Coffee partner, Benchmark Coffee Traders
Brazil coffee from the Seibt Family Farm, Cerrado Mineiro region, Minas Gerais state, SE Brazil
Relationship Coffees are close sourcing partnerships with coffee producers, helping ensure high-quality coffee and equitable pay for coffee laborers (See all Relationship Coffees)
The former owner of Jack's Feed Store is still living just up the street from his old place of business. During the warmer months, Jack drops into his old shop to chat with Roaster Brian on his way down to the Iowa River to fish. Plot twist: Jack is not a coffee drinker!!