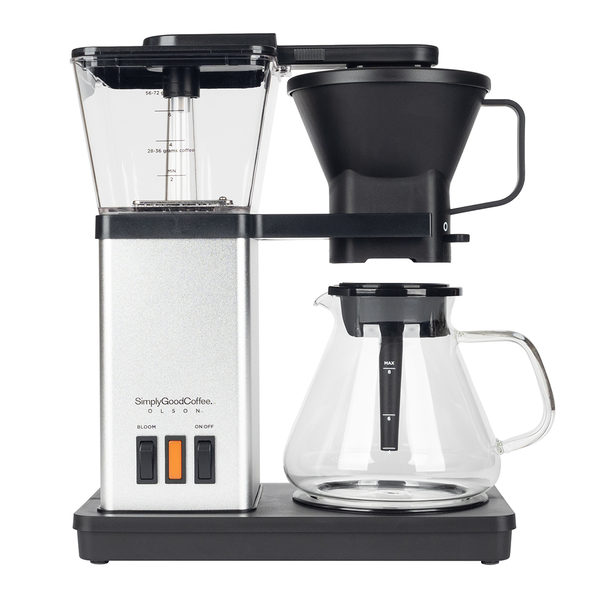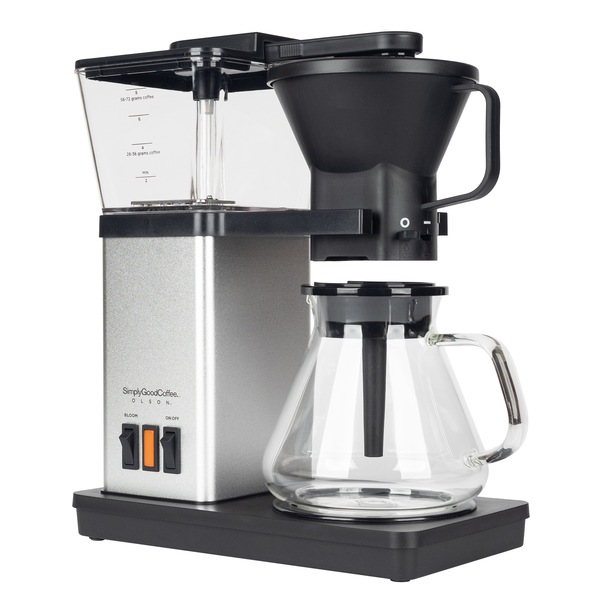 Making an affordable machine that brews coffee to the specifications of Specialty Coffee roasters like RSR is no small feat, but Simple Good Coffee has accomplished that with the Olson Coffee Brewer! 
Features of the Olson Coffee Brewer

Brews up to 8 cups
Simple 1-button operation
Optional bloom function
Wide shower head design
Filter basket with magnetic catch
Glass carafe with mixing tube
Removable parts for easy cleaning
Buy With Confidence
Ships same day from Simply Good Coffee
30-Day Guarantee
2 Year Warranty
Note: This product is purchased and fulfilled through our affiliate partner, Simply Good Coffee, the manufacturer of the Olson Coffee Brewer. RSR earns a commission on the sale of each machine. We have tested this brewer with all of our regular coffee products in the Blend and Single Origin categories and approved it for listing here on our website.