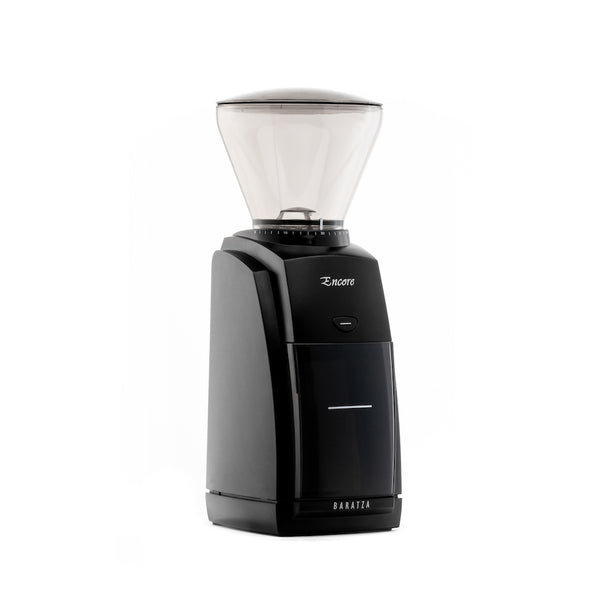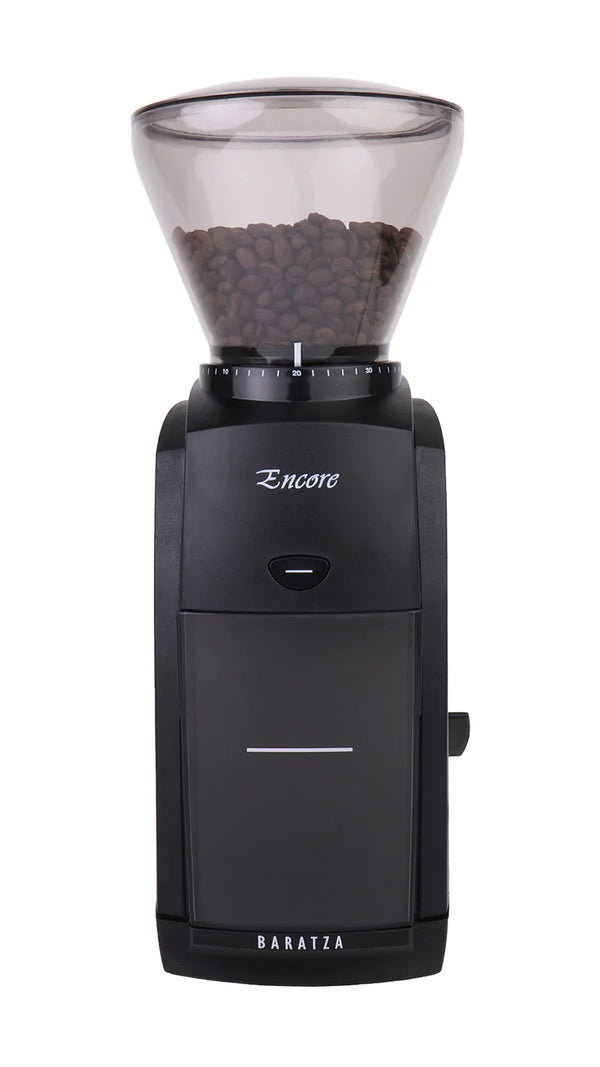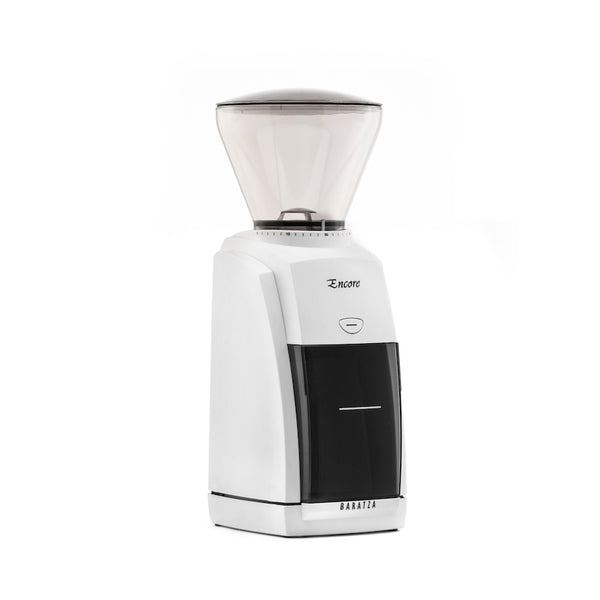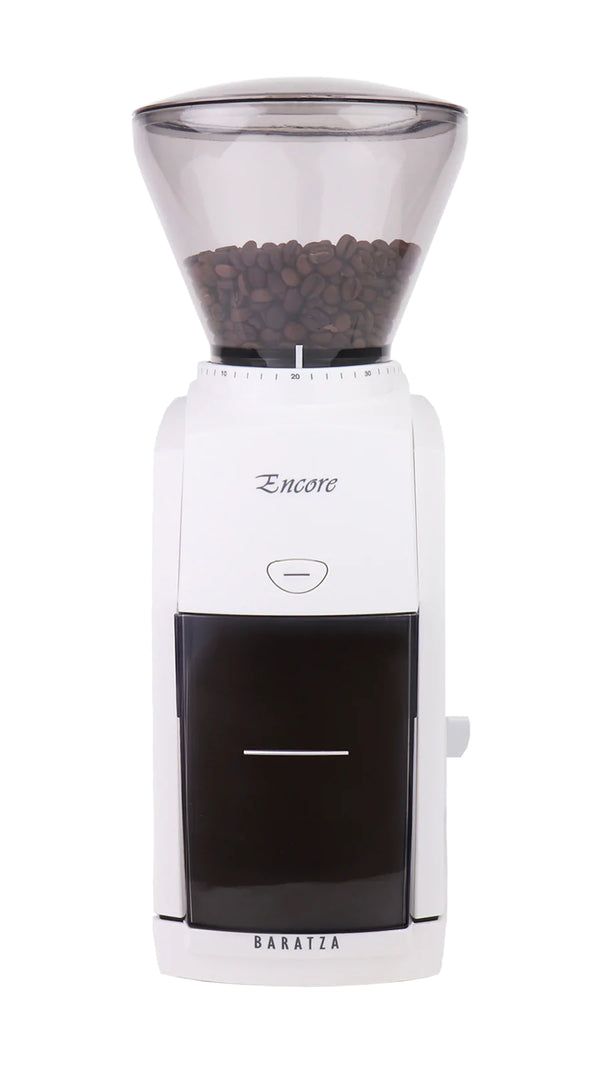 Baratza Encore - Electric Conical Burr Grinder
Long considered the best entry-level electric burr grinder on the market! Perfect for coffee lovers who have just taken the plunge into multiple brewing devices for the home.
If you're brewing on an electric drip brewer or starting to explore manual brew methods, having a burr grinder that can vary grind particle size (fine, medium, coarse) is essential. 
And if you're consistently brewing for more than one person, then a hand-grinder becomes too much work. Enter the electric Baratza Encore! You'll get the flexibility and quality of a burr grinder with the convenience of an electric. Plus, you can rest easy with Baratza's legendary reputation for quality support and service for your machine!
Limited 1-Year Manufacturer Warranty
This warranty covers all defects in materials or workmanship (parts and labor) including free ground transportation to and from our repair facility within US and Canada. This warranty does not apply to: improper use, lack of cleaning, abuse, normal wear and tear, lack of proper adjustment, foreign objects (stones, screws, etc.) in the beans, or uses outside the intended use of grinding whole roasted coffee beans.
When possible, Baratza works directly with you, the customer, to solve the problem. You can email problem requests to support@baratza.com. Often they can solve the problem over email or phone, which means you can have a solution immediately. If they cannot easily solve the problem, Baratza will deliver an identical or comparable replacement to the customer's door, free of charge, along with a prepaid shipping label for the return of the "failed" grinder.
If you return the grinder to the reseller - Ross Street Roasting Co. - they will check the grinder to see if the problem can be resolved quickly. If it cannot, we will give you a replacement grinder and Baratza will send you a replacement with a return tag for the "failed" grinder. Please make sure the grinder is within the one year warranty period.
Note: After purchase, this product is drop-shipped to you directly from the manufacturer. If you also order coffee with your grinder, it will arrive separately and come from RSR. The timing of the shipments from grinder+coffee orders could be off by a handful of days.