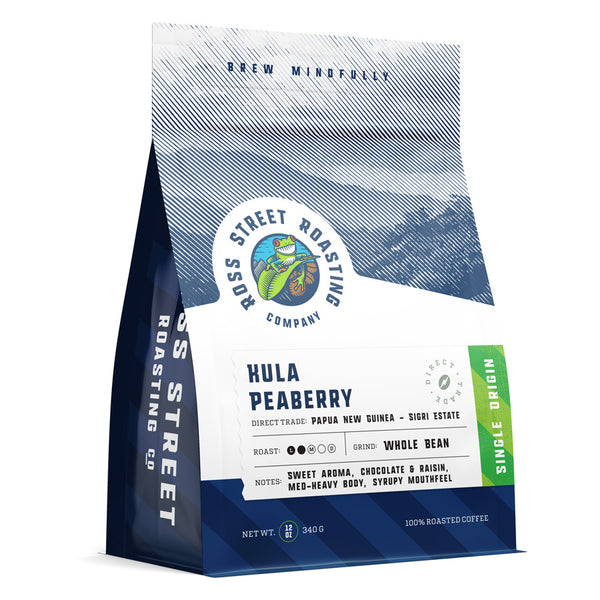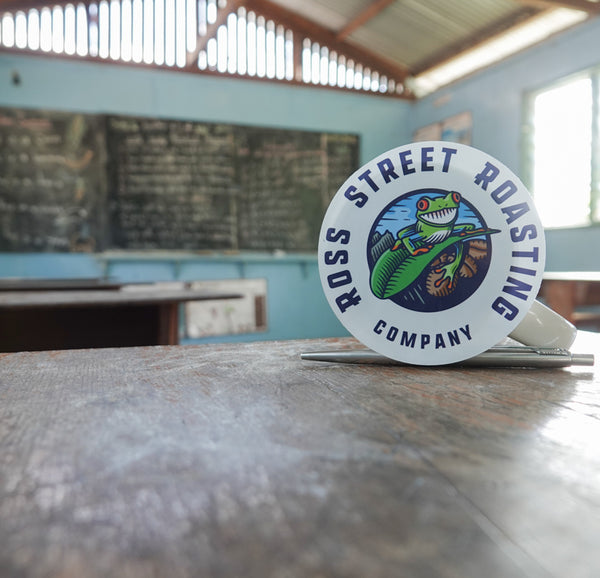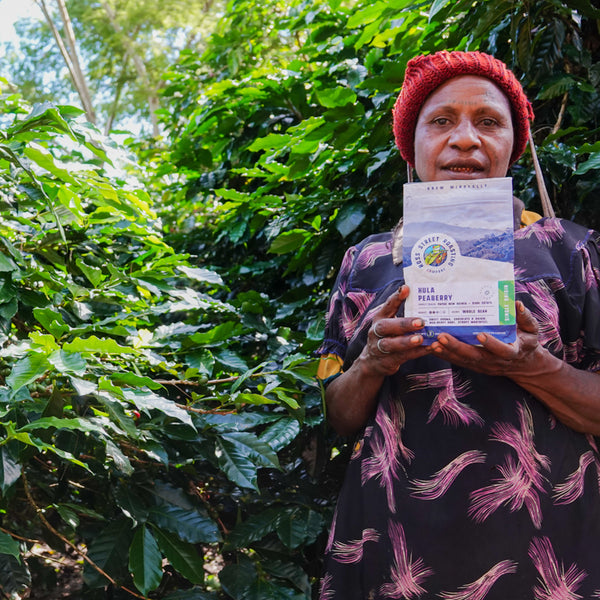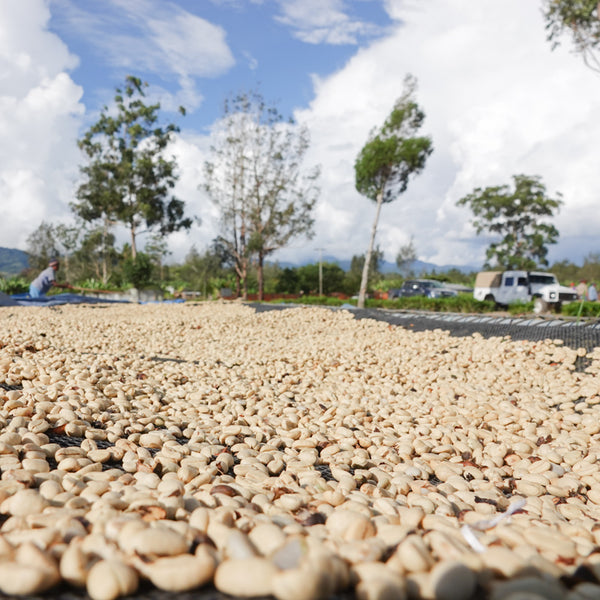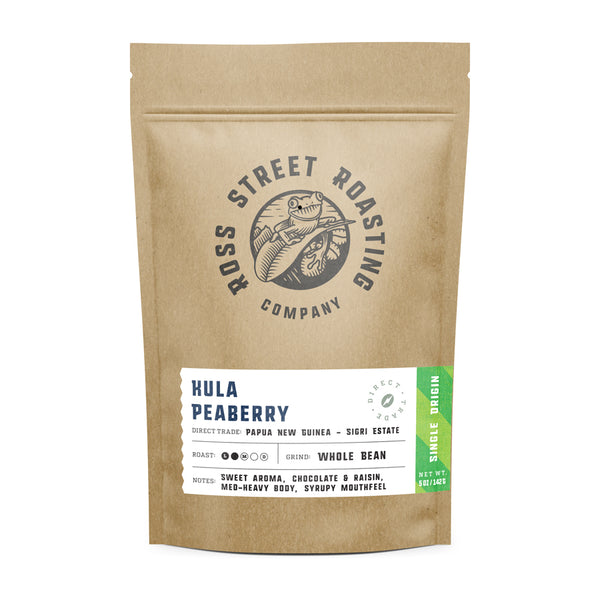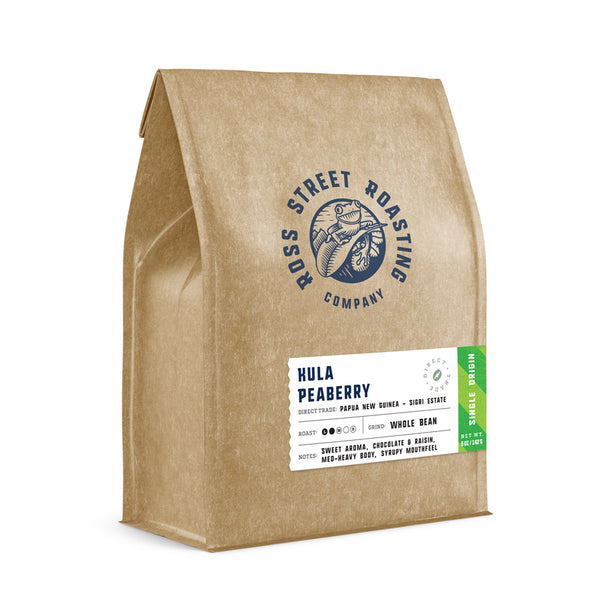 Kula Peaberry - Papua New Guinea Light-Medium Roast Relationship Coffee
 Kula Peaberry at a glance
Benefits:

Earthy note adds accessibility for "regular coffee drinkers," while also showcasing bolder, fruitier notes
Direct Trade sourcing benefits producers, farm laborers, and their families & communities (see more below)

Tasting notes: Sweet aroma, chocolate & raisin/dried fruit notes, earthy, med-heavy body, syrupy mouthfeel
Roast color: Light-Medium
Country: Papua New Guinea
Region: Waghi Valley
Farm: Sigri Estate
Tree variety: Predominantly Typica
Elevation: 1,500-1,600 masl (5,000-5,200 ft)
Soil type: Volcanic
Harvest season: April - September
Sourcing: Benchmark Coffee Traders (Relationship Coffee)

Papua New Guinea is an island nation north of Australia, and positioned at the end of a string of islands coming off the southeastern tip of the Asian continent. PNG has not been well-known for high-quality Specialty Coffee production, but our Direct Trade partner there, Benchmark Coffee Traders, recognized an opportunity to produce higher-end coffees on the Sigri estate that benefit producers by selling into higher-end coffee markets abroad.
"Peaberry" is a word that refers to the coffee bean itself - Normally, coffee cherries produce two seeds per cherry. "Peaberries" are so-named due to a genetic mutation where only a single seed grows in the cherry, producing a smaller, rounder, denser coffee seed/bean. If a producer so chooses, peaberries are separated from all the "normal" seeds and sold as a lot. Peaberry beans display slightly different flavor characteristics from beans grown even on the same tree.
"Kula" refers to the special sorting & processing method used by Benchmark Coffee Traders to ensure a high-quality flavor profile.
About Benchmark Coffee Traders
Our Direct Trade partner in PNG, Benchmark Coffee Traders, distributes high quality green coffees from the Sigri Estate in Papua New Guinea. They have direct family ties with these coffee producers and work closely with them to bring their beautiful coffees to roasters like us in North America.

Benchmark supports a strong social agenda that provides free housing, free healthcare, and free schooling to the coffee pickers and farmers who work tirelessly to help produce these unique coffees.

We are proud to be partnering with Benchmark for the first time in 2018, and look forward to a fruitful relationship in the future!