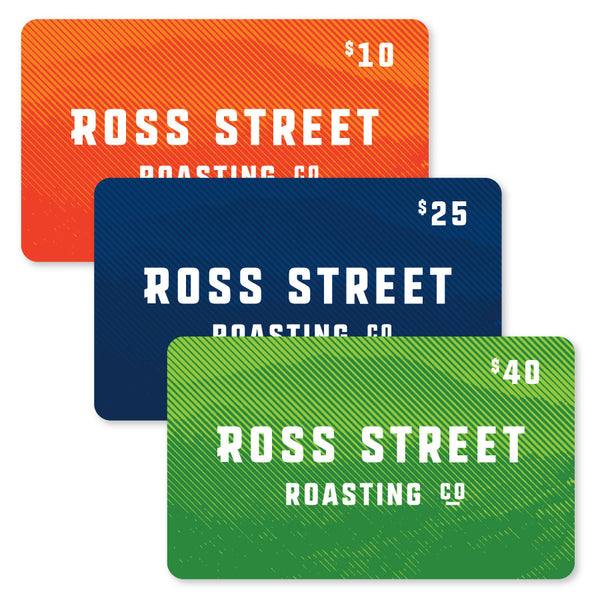 The Gift of Good Coffee - Ross Street Roasting Co. Online Gift Card
The coffee lover in your life deserves to drink the Good Stuff. Pricing options reflect the cost of each of our bag sizes including shipping: 12oz, 2lb, & 5lb. Or show some serious love with the $100 option.
How it works:
Online/Digital cards - Rather than a physical gift card, a promo code will be emailed to you upon the purchase of the gift card.
Buying for someone? - If you are buying this product as a gift for someone else, you will need to either forward the email with the promo/gift code to that person, or print it off and give it to them.
Holding balances - If your first purchase using the gift card is less than the balance on the card, it will hold that balance until your next purchase.
Not just coffee! - The online gift cards work with

all

products on the Ross Street Roasting website, such as shirts and mugs.