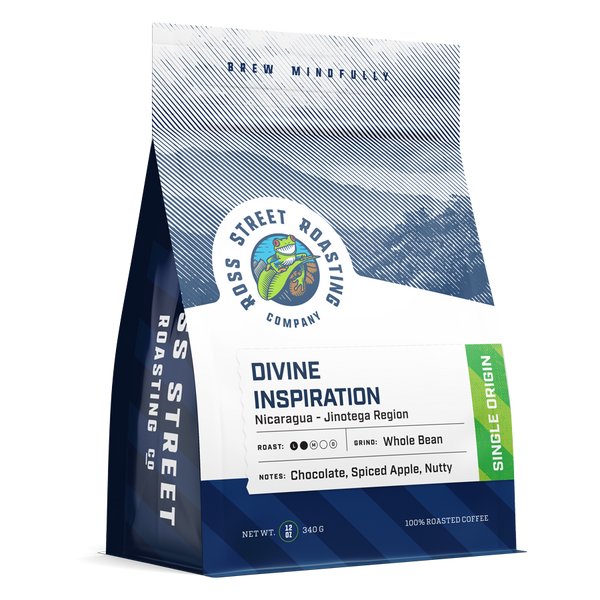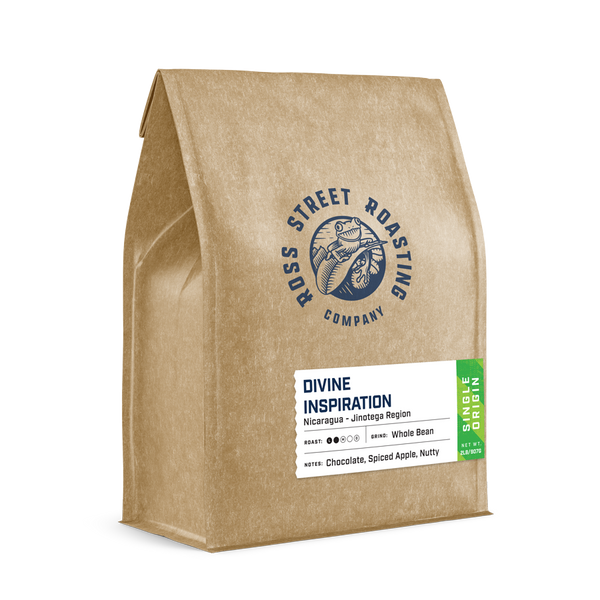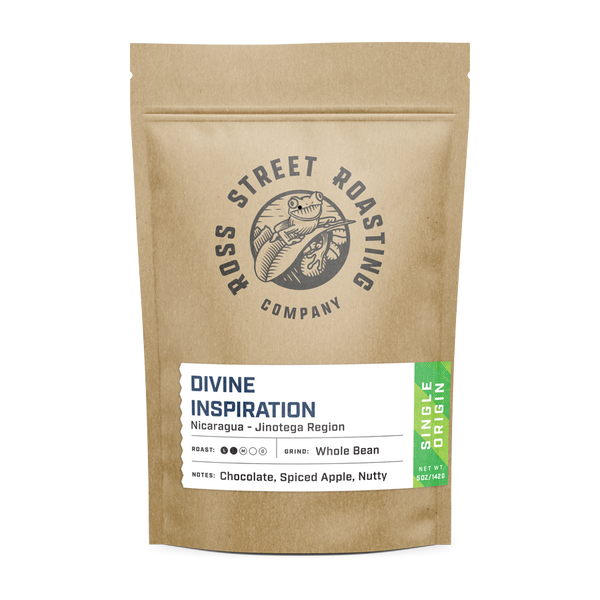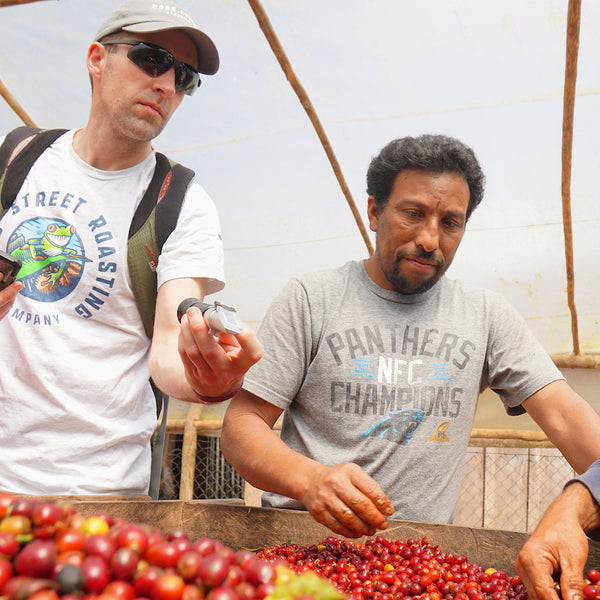 Divine Inspiration - Nicaraguan Light-Medium Roast Relationship Coffee
September 2023 Update: Fresh Crop, Back in Stock!
Divine Inspiration is a coffee produced by a community of coffee growers in the Jinotega region of Nicaragua. We have sourced coffee for Divine Inspiration from producers in Matagalpa & Jinotega since our founding in 2015, and have made multiple visits to partner-farmer families to see firsthand the level of care they put into growing this delicious coffee.
On our January 2019 origin visit, YouTuber Farmer Derek Klingenberg came with us and produced this amazing video. And Divine Inspiration is his favorite coffee!
This is "relationship coffee" at its best, and we've come to know and love the partner-farmers of Divine Inspiration. As the harvest years progress and our coffee purchases from Gold Mountain Coffee Growers expand, our relationship continues to become a thing of "Divine Inspiration."
Divine Inspiration at a glance
Flavor notes: Chocolate, spiced apple, nutty
Roast level: Light-Medium
Benefits: Direct relationship coffee with a single coffee-growing community, supported by periodic fundraising for community and economic development
Recommended brewing method: Drip coffee, Espresso
Origin: Nicaragua, Jinotega region
Farms: Josefina & Mario Gonzalez
Processing method: Washed
Harvest season: December - March
Current harvest: 2022-'23
Sourcing: Gold Mountain Coffee Growers (Direct Trade)
About Gold Mountain Coffee Growers
Gold Mountain Coffee Growers is a direct trade social enterprise that connects farmers of high-cupping specialty coffee with coffee roasters. They have their own coffee farm (Finca Idealista) in Nicaragua and export coffee themselves to their North American warehouse.

Gold Mountain treats its own farm and partner producers' farms like fine wine vineyards to maintain a thriving social enterprise and ensure the highest cup quality. They employ a ripeness team during harvest season, equipped with refractometers and special ripeness wristbands, supervising pickers' baskets for maximum ripeness of coffee cherries. The result is excellent-cupping coffee.

Gold Mountain partner farmers receive microcredit and larger loans as well as technical assistance. With this empowerment, they increase yields, expand their farms, invest in processing equipment, and provide for their families. They work with communities on projects including running water and libraries in schools and electricity in homes. They recently bought a section of rainforest adjacent to their own farm to protect endangered species there. These and more projects are sustained through excellent-cupping specialty coffee.
Gold Mountain Coffee Growers were the winner of the 2016 Sustainability Award from the Specialty Coffee Association of Europe (now the SCA)
Photo credits: Gold Mountain Coffee Growers/@goldmtncoffee (Instagram, Twitter, Facebook)