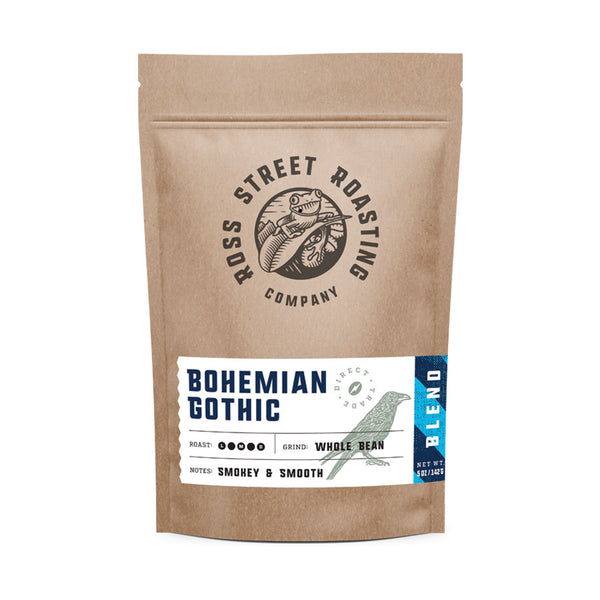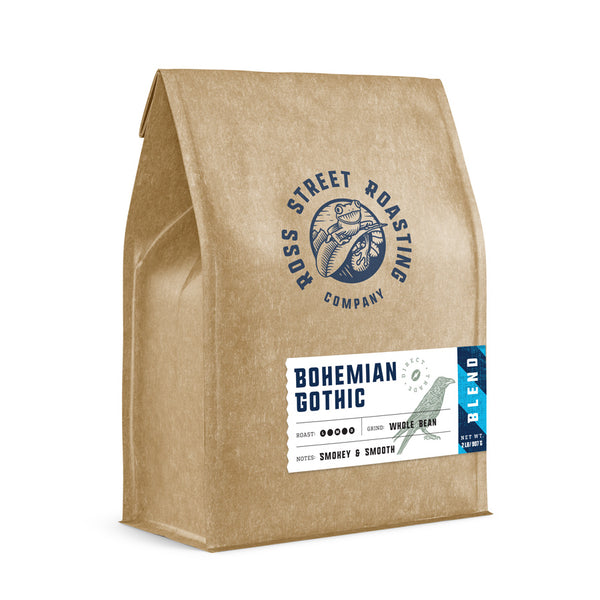 Bohemian Gothic - Dark Roast Coffee Blend
Dark roast lovers, rejoice: Bohemian Gothic gives you the smokiness and "bold flavor" you love, without the acrid bitterness that is all too common in dark roasts. You'll have a smooth, smokey experience. Bohemian Gothic is a blend of Direct Trade coffees from Nicaragua & Papua New Guinea (see more below).
The name "Bohemian Gothic" is a nod to the Czech immigrant heritage in this part of Iowa, which was also the home region to renowned American painter, Grant Wood, whose painting "American Gothic" is a cultural Icon known the world over.
Bohemian Gothic at a glance
Benefits: Smokey without being bitter, 100% Relationship Coffee sourcing (see below)
Flavor notes: Smokey, Chocolatey, Medium body
100% Relationship Coffee components

Papua New Guinea coffee from the Sigri Estate in the Waghi Valley region, farm of our Relationship Coffee partner, Benchmark Coffee Traders

Brazil coffee from the Seibt Family Farm, Cerrado Mineiro region, Minas Gerais state, SE Brazil
Relationship Coffees are close sourcing partnerships with coffee producers, helping ensure high-quality coffee and equitable pay for coffee laborers (See all Relationship Coffees)
Bohemian Gothic is also our standard roast for cold brew, used in-shop at our roastery and also by Brewhemia in our cold brew collaboration, available at Brewhemia and New Pioneer Food Co-Op in Cedar Rapids, Iowa.