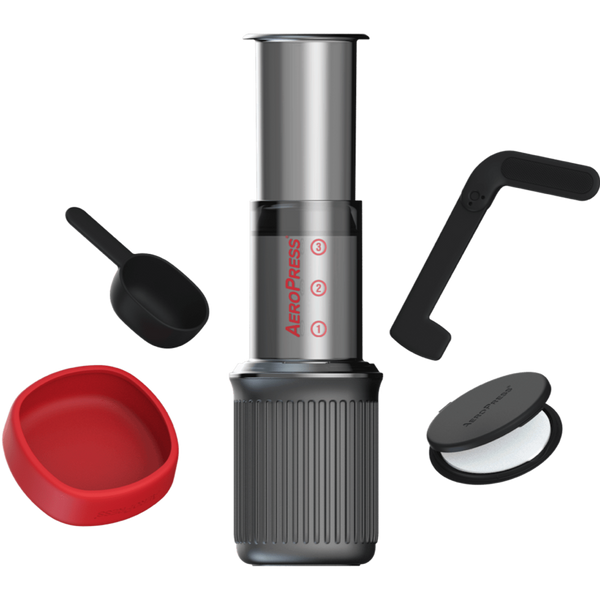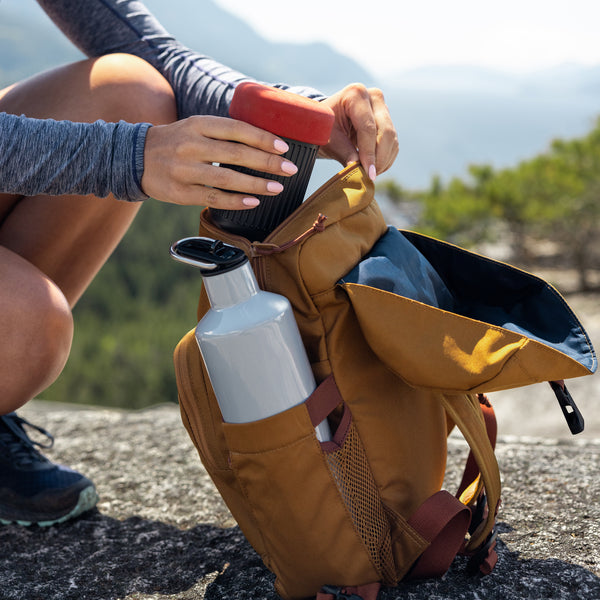 AeroPress Go Travel Coffee Maker
A Great Cup: Quickly & Easily 
The AeroPress Go is a great way to make an excellent single cup of coffee quickly, easily, & affordably! Whether you're throwing it in your camping gear for a trip or making your morning cup at home, the AeroPress Go can fit nearly any brewing situation.
Here's how it works:
1. Pressurized Extraction: Quick Brew Times - The device sits on top of your coffee mug and you simply add ground coffee and hot water (~200ºF works best). You let the ground steep for 30-60 seconds, and then press down on the plunger. In about the same amount of time as it takes for a Keurig to do its job, you've got a cup of coffee with vastly superior flavor and no un-recyclable waste.
2. It's Flexible: Endless Experimentation! - In addition to the standard brewing procedure, you can also go "inverted" and turn the AeroPress Go upside down, effectively turning it into an immersion-style brewer like a French Press. In recent years, there have been endless "recipes" cooked up by AeroPress lovers around the world and even world championship AeroPress brewing competitions. We also recommend the very cool AeroPress Timer app.
3. Easy to Clean - When you're done brewing, simply place the spend grounds and tiny paper filter in the compost or trash. Then with a quick rinse of the 3 plastic pieces of the device, you're all done or ready for another brew. Quick & easy, with very little waste.
4. It's Portable: Take it Anywhere! - The entire AeroPress Go kit packs into its own carrying case that doubles as a mug, and is easily packed into your work bag or luggage for trips. As long as you can ensure access to hot water and fresh-roasted coffee from Ross Street Roasting Co., you don't have to suffer crappy coffee when you travel!