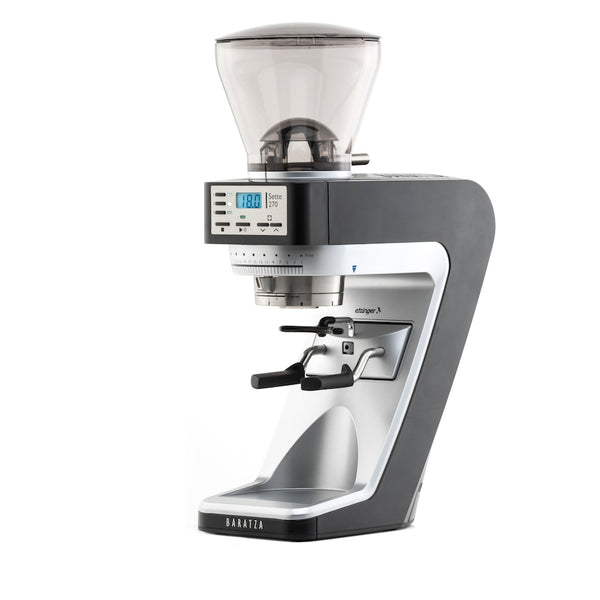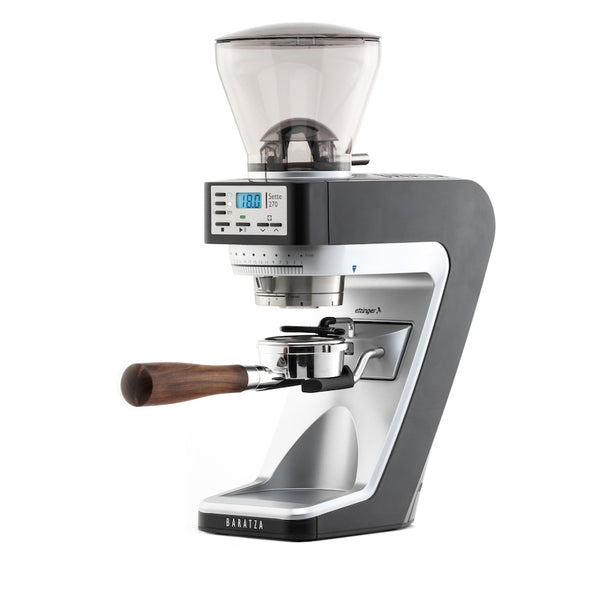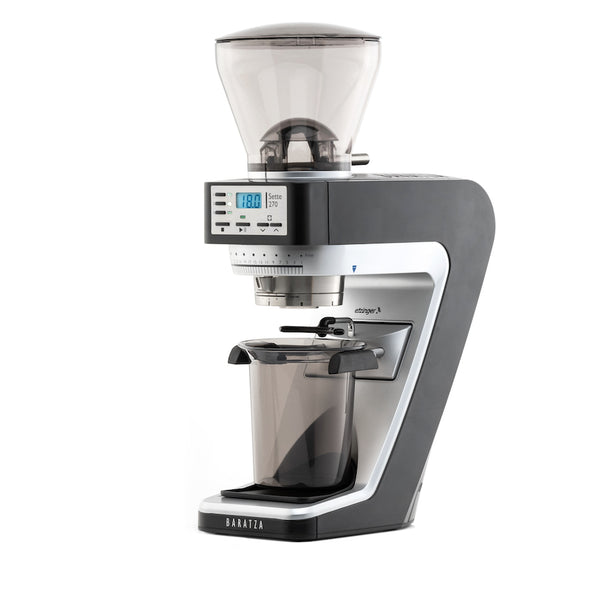 Baratza Sette 270 - Conical Burr Grinder for Espresso & Pour Over
When it comes to a home espresso setup, the grinder is nearly as important as the espresso machine itself and Baratza's revolutionary home espresso grinder, the Sette 270, has you covered. 
This grinder sits on the home countertop of our Founder & Chief Coffee Nerd, Brian, so it's RSR-tested and approved!
Key Features of the Sette 270
Minimal Grind Retention - The straight-thru grinding of the beans results in the maximum amount of grinds making it all the way through the grinder

Flexibility for Brewing Methods - Designed primarily for espresso, the grinder also excels at other methods that also call for fine grinding (e.g. AeroPress or V60)
Convertible Device Holder - Grind directly into your portafilter or swap out for the plastic grind bin for manual brewing devices 
Grind Adjustment Controls - The Sette 270 has 30 adjustment steps using the Macro & Micro adjustment dials 
Footprint - The grinder has a small footprint, ensuring you won't clutter up your countertop
RSR Coffee for the Sette 270
Our 80-Acre Espresso line is the perfect coffee mate for this amazing grinder
The Front 40 - Light-Medium Espresso Blend, Fruity & Bright
The Back 40 - Medium-Dark Espresso Blend, Chocolately & Smokey
Note: After purchase, this product is drop-shipped to you directly from the manufacturer. If you also order coffee with your grinder, it will arrive separately and come from RSR. The timing of the shipments from grinder+coffee orders could be off by a handful of days.