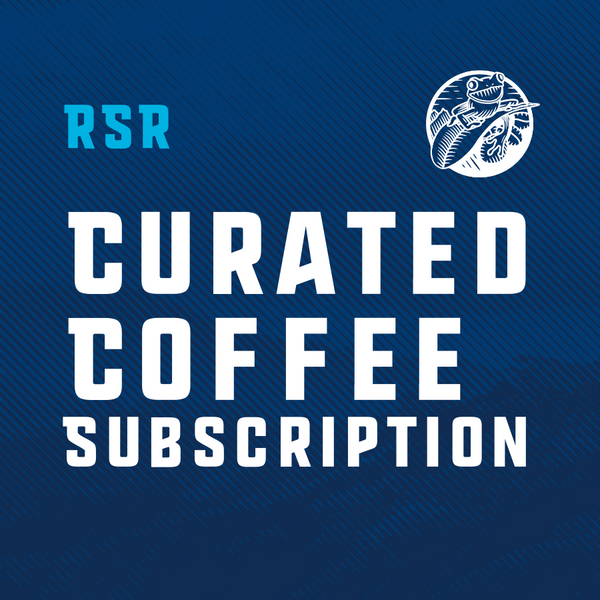 RSR Curated Coffee Subscription
If you love adventure, this is the coffee subscription for you! Every 4-6 weeks, the RSR Crew selects a different featured coffee, roasts it up, and ships it to your door! 
Benefits of the RSR Curated Coffee Subscription
New Single Origin (sometimes Blended) coffees every month from a rotating cast of the world's coffee-producing countries
10% OFF retail price just for signing up
Roast profiles of Light to Light-Medium to accentuate the vast diversity of flavors present in mid- to high-grade Speciality Coffees
Subscription re-orders bank points in RossRewards
Access to occasional high-end, award-winning micro-lots at a significant discount
How Much Coffee Does a Bag Make?
When buying coffee on a subscription,it's sometimes hard to gauge at the outset how much coffee you'll need, and how often you'll need it. So we've developed this handy guide to help you figure that out before you buy!
We're making a few assumptions here, so let's just tell you what those are. This guide assumes that...
A 1:17 ratio of coffee to water (achievable with the use of a scale)
A mug size of 10oz
Each person is only drinking 1 cup / day
"Too much math, gaaaaaah!"
Don't sweat it, we know the math doesn't always work out as planned. The great thing about our Coffee Subscription system is that it puts you in the driver's seat. Didn't get enough coffee? Move up your next delivery date! Got too much coffee? Bump back your next delivery date! - Easy. And no need to do any math (unless you really want to, and that's cool).